Case Studies
Discover how Shopee Ads improve business for new baby care and toy sellers
Highlights
57% extra product views

248% extra store orders

42% extra store revenue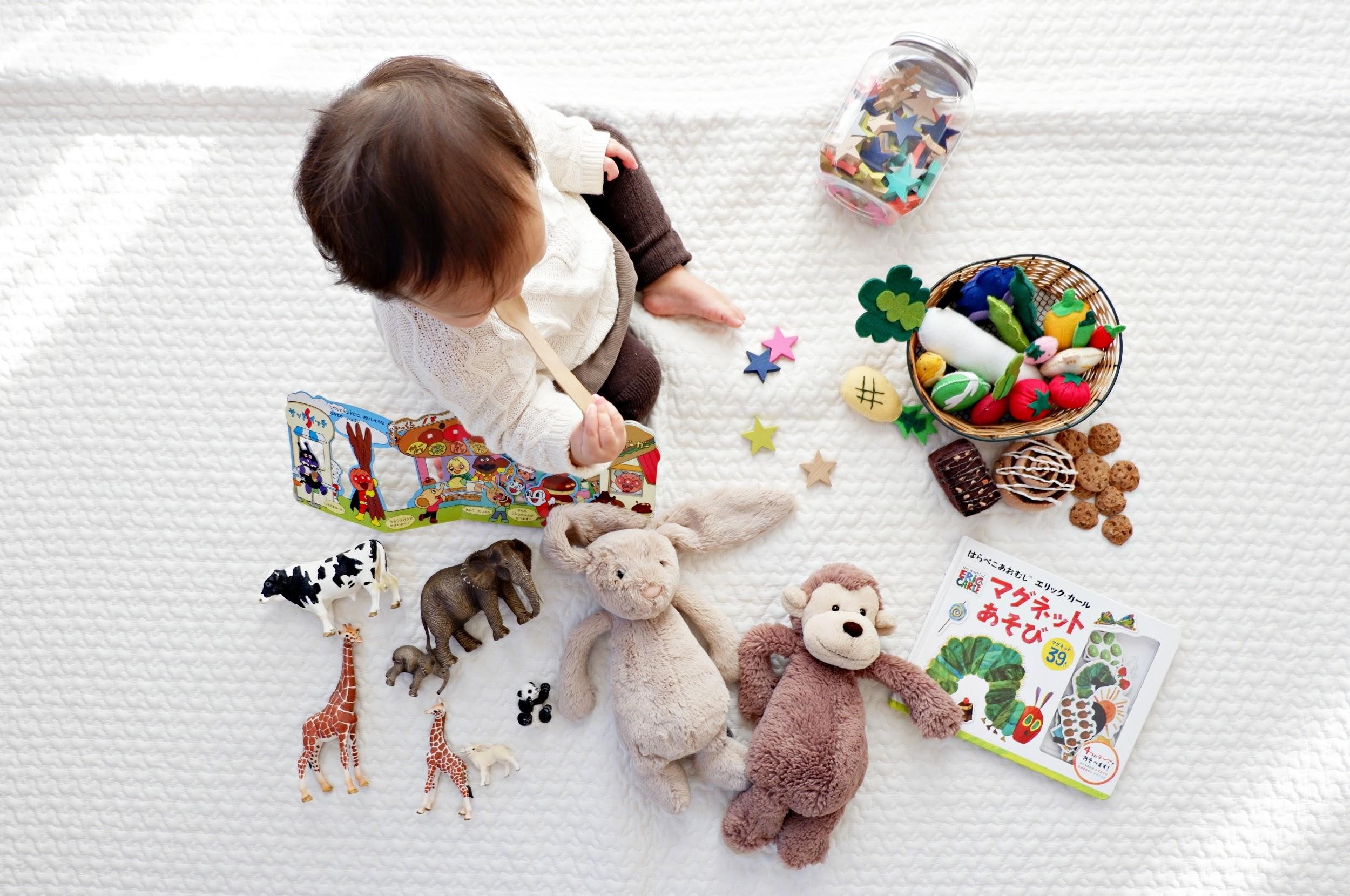 New baby care and toy sellers in Malaysia have seen, on average, a 42% increase in store revenue from using Shopee Ads. Let's take a look at how Shopee Ads have improved their business performance in July-August 2019.
Enhancing exposure and driving sales
Shopee Ads allow the products of new baby care and toy sellers to be seen by millions of new customers and compete with products from more established stores for eyeballs, improving sales in a cost-effective manner.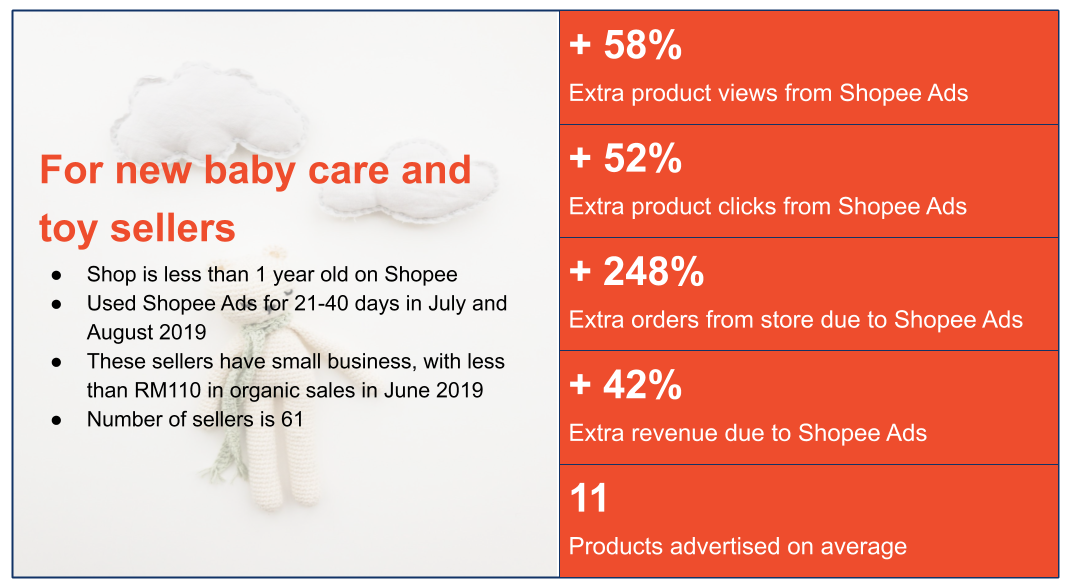 What can you learn from these new baby care and toy sellers?
If you would like to start advertising:
Advertise at least 11 products using Search Ads

Allow at least 2 weeks for your ads to run to see meaningful business impact

Monitor each product's impressions, order and revenue from ads at Ads in Seller Centre
Want to improve your business with Shopee Ads?
Learn more about our most popular ad type, Search Ads, by clicking here, and learn how to use it well here. Overall, our baby care and toy sellers have benefited from Search Ads with RM11 in sales for every RM1 of ad spend, on average. Try it now!
Was this page helpful?
Yes
No