Product Promotion
Shop Promotion
General Tips
Enhance Your Product and Shop Attractiveness for Successful Advertising
While advertising can help to bring shoppers to your product, other factors determine if shoppers will make a purchase, such as:
Your product price, ratings and reviews

Your shop ratings and operational performance (e.g. chat response rate and time and ship out time)
How do I convert my ad clicks into sales?
Here are 3 strategies to keep in mind:
1. Make sure your products are priced competitively
After seeing your ads, shoppers may still compare your product's price against prices of similar products sold by other sellers in Shopee. Perform regular price checks and maintain competitive pricing.
2. Encourage your customers to leave good product ratings and reviews
Good product ratings show that past customers are happy with your product.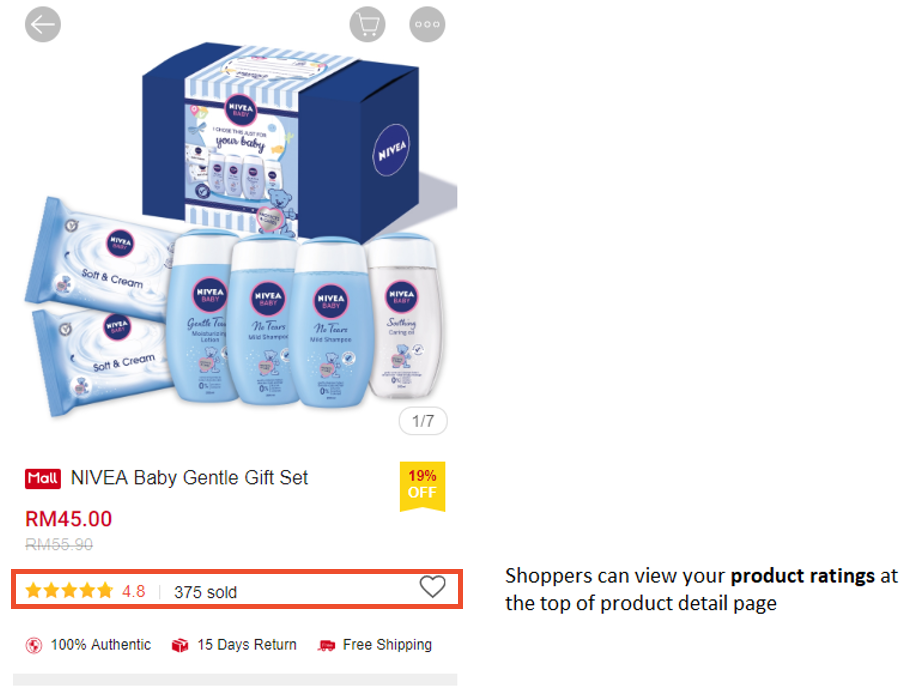 Product reviews provide shoppers with unbiased insights about your product, such as the accuracy of your product description or the quality of your product.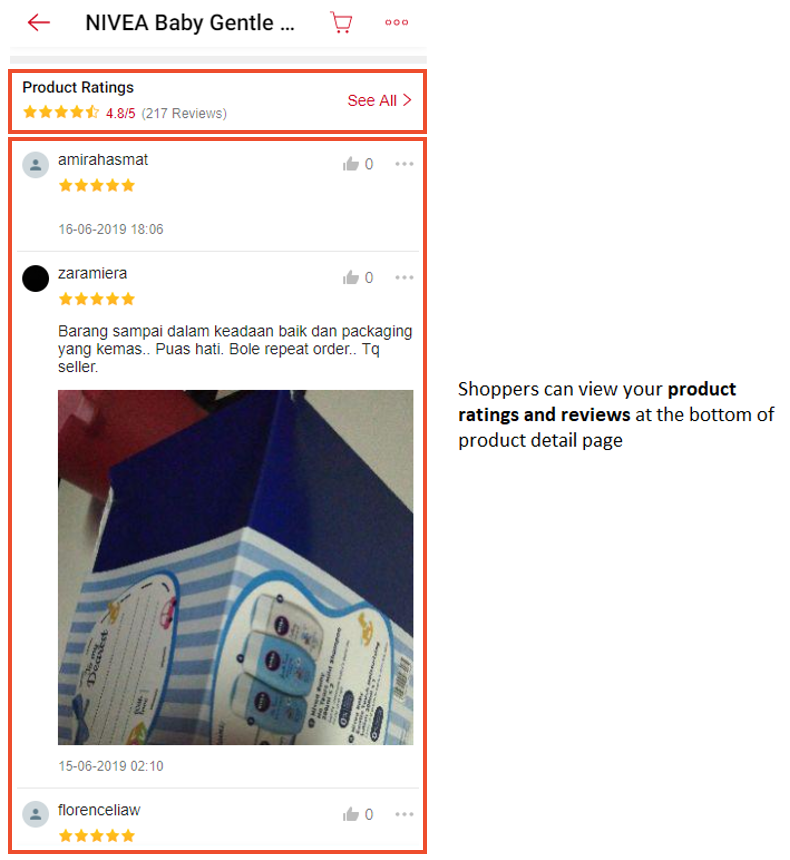 3. Build your shop's credibility
Shoppers often favour shops with good ratings and operational performance, such as a high chat response rate, quick chat response time, fast ship out time and low cancellation rate.

A good shop rating shows that your shop is trustworthy and offers a great buying experience. Your shop rating can be determined by:
Quality and variety of your products

Competitiveness of your pricing

Great shop operational performance
A high chat response rate and quick response time reflects a high level of customer service, and is key to closing sales.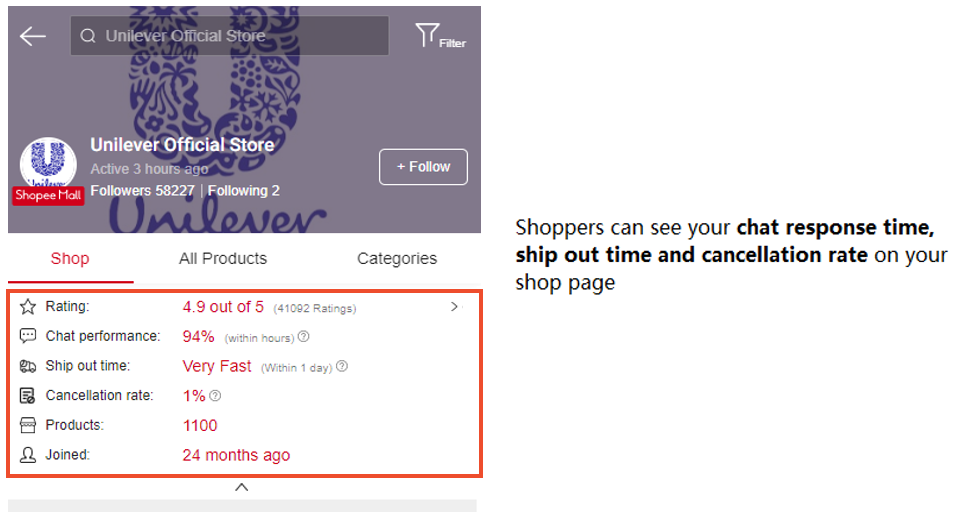 Was this page helpful?
Yes
No
How to Use Ads

Enhance Your Product and Shop Attractiveness for Successful Advertising

While advertising can help to bring shoppers to your product, other factors determine if shoppers will make a purchase, such as:

Your product price, ratings and reviews

Your shop ratings and operational performance (e.g. chat response rate and time and ship out time)




How do I convert my ad clicks into sales?

Here are 3 strategies to keep in mind:

1. Make sure your products are priced competitively

After seeing your ads, shoppers may still compare your product's price against prices of similar products sold by other sellers in Shopee. Perform regular price checks and maintain competitive pricing.




2. Encourage your customers to leave good product ratings and reviews

Good product ratings show that past customers are happy with your product.




Product reviews provide shoppers with unbiased insights about your product, such as the accuracy of your product description or the quality of your product.




3. Build your shop's credibility

Shoppers often favour shops with good ratings and operational performance, such as a high chat response rate, quick chat response time, fast ship out time and low cancellation rate.




A good shop rating shows that your shop is trustworthy and offers a great buying experience. Your shop rating can be determined by:

Quality and variety of your products

Competitiveness of your pricing

Great shop operational performance




A high chat response rate and quick response time reflects a high level of customer service, and is key to closing sales.

Was this page helpful?

Yes

No